TC is Tetoron Cotton as polyester or cotton blend. 40 years ago polyester was known as Tetoron in Japanese. Today, TC is made of 65% of Polyester and 35% of Cotton. In this article, we will explained in every aspects of TC fabrics.
What is TC Fabric?
TC fabric refers to Tetron cotton fabric which is made from a combination of cotton and polyester. However, the amount of polyester yarn in this fabric is always relatively high compared to cotton, and the amount of polyester can be more than 50 percent.
TC fabric is a very popular fabric as it offers excellent strength and durability as well as a high level of colorfastness together, giving good hygienic properties. These fabrics don't quickly lose their form or crease and are easy to care for. And they are breathable, hygroscopic, and long-lasting.
Types of TC Fabric
TC Twill

TC Pocketing

TC Lining

TC Fleece

TC Jersey

Others with TC fabric's construction
Properties
| | |
| --- | --- |
| Fabric | Tetron-Cotton [TC] |
| Compositions | Cotton and Polyester |
| Breathability | High |
| Heat retention abilities | Medium |
| Moisture-wicking abilities | High |
| Comfort Level | Average |
| Stretchability | medium |
| Prone to bubbling | Low |
| Durability | High |
| Washing temperatures | Hot or Warm |
| Commonly used in | Workwear, Corporate clothing, uniform, Furniture Cover, |
How is TC Fabric made?
At the beginning of the article, we mentioned that this fabric consists of 2 components. TC fabric is mainly made by mixing cotton with Tetron or polyester.
However, the value of Tetron or Polyester is higher in this fabric i.e., the level of Tetron or Polyester in the total mixture is kept more elevated than that of cotton. For example, the rate of Tetron or polyester for making TC fabric can be 60% -70% whereas cotton content can be 30% - 40%.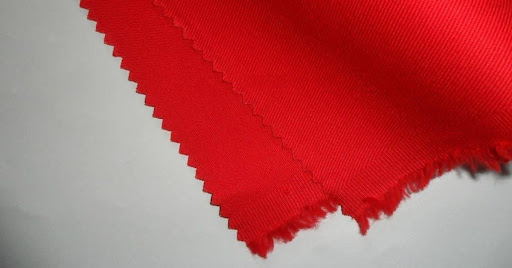 Dyeing Process of TC
The dyeing work of TC Fabric is a significant factor since polyester has a hydrophobic character whereas cotton shows a hydrophilic character. That's why it's inevitable to dye polyester and cotton with different classes of dyes. As the dying process of cotton and polyester is completely different, the dyeing method consists of two different parts under suitable conditions.
In the first part, the polyester portion is dyed in one bath, and then the dispersed dyes particle on the cotton portion is removed by a reduction clearing process. After that cotton part is dyed in a separate bath. But nowadays single bath dyeing is getting popular due to the fact that this method reduces dyes and auxiliary cost and process time, improving productivity.
Features
TC Fabric is a very popular type of polyester cotton fabric used for a variety of corporate wear, workwear, and also uniforms.

TC fabric provides an optimal polyester and cotton ratio guaranteed with excellent strength properties and good hygienic properties.

TC fabrics have very small shrinkage indicators and good colorlessness; they wash easily and show excellent breathability, hygroscopic and durable properties.

TC fabric is the most popular for garments, especially available for purchase for price, durability, and more comprehensive color selection.
TC Fabric vs CVC Fabric
Tetron Cotton (TC) is a polyester/cotton hybrid. About 40 years earlier, Tetron was the Japanese word for polyester. Cotton is manufactured from natural fibers, while polyester is made from petrochemicals. The Centex TC comprises 65 percent polyester and 35 percent cotton, and it is more chemical in nature.
CVC stands for Chief Value Cotton, which is a cotton/polyester hybrid. CVC is made up of 60% cotton and 40% polyester, according to Centex. The manufacturer uses CVC 45, but only Centex operates CVC 42. The cloth is denser, and CVC is more common when you use CVC 42.
Applications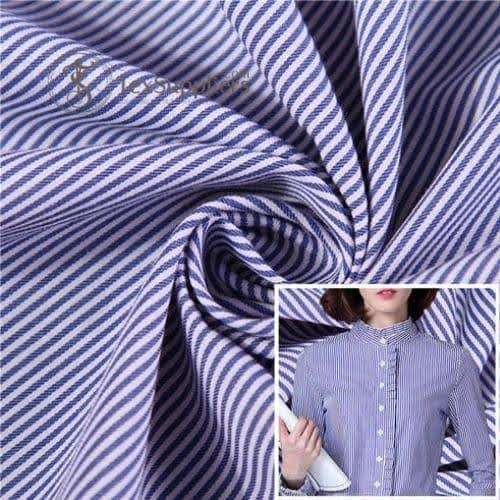 Uniform shirts (school, army, police).

Corporate identity Inform.

Heavier workwear clothing.