The term CVC fabric refers to "Chief Value Cotton" fabrics produced by mixing cotton and polyester. Cotton is a naturally derived cloth, and CVC refers to the fabric created when it's mixed with synthetic fibers such as polyester. Cotton typically makes up more than half of the combined mixture of polyester.
A CVC cloth may be composed of 55% or 80% cotton, with the remaining percentage representing the amount of polyester used. Textile manufacturers also mix polyester and cotton for a number of purposes, despite the fact that cotton is usually a favorite in terms of warmth. All of these reasons are to increase the durability of the clothing.
Table Of Contents
What is CVC fabric made of?
The best example of CVC fabric is 65/35 CVC fabric, which is read as Sixty Five Thirty-Five CVC Fabric or Sixty Five by Thirty-Five CVC Fabric. From 60% / 40% CVC, it means that the yarns in this fabric are made of 60% cotton and 40% polyester fiber.
Garments would be more flexible with more minor deformation and shrinkage if polyester was added to cotton cloth. This is also why CVC fabric is ideal for certain work clothes and school uniforms, for example.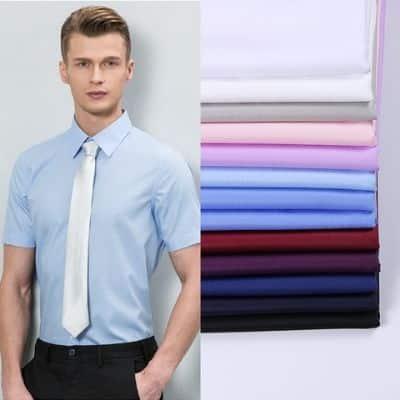 CVC fabric properties
| | |
| --- | --- |
| Fabric Name | CVC [Chief Value Cotton] |
| Content | 55% Cotton + 45% Poly/ 60% Cotton + 40% poly/ 55% Cotton + 35% Poly + 10% Spandex |
| Breathability | Great |
| Durability | High |
| Appropriate use | Costumes, Dancewear, gymnastic and yoga, leggings, swimwear, bikini, tops, activewear, men's and women's clothing |
| Care Instruction | |
Importance of CVC
CVC yarn is relatively cheaper than 100% cotton yarn, and CVC yarn uses more than cotton to increase the durability of the fabric. Although fabrics made from 100% cotton yarn are more comfortable and popular than fabrics made from CVC yarn, CVC fabrics are more popular due to the fact that 100% cotton fabric has more folds with less use and is more expensive.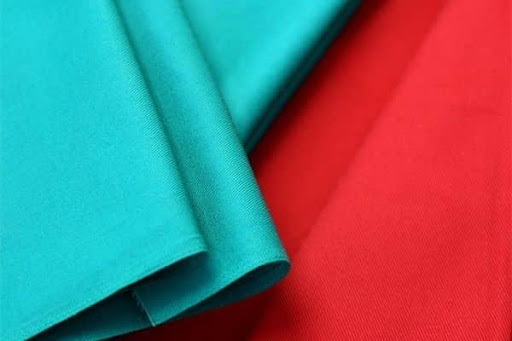 CVC fabrics are also preferred by garment producers because they are less costly to make. Cotton is a naturally produced fiber that costs more to manufacture than polyester, which is synthetic or human-made. Fabric sheets can be produced at a lower cost for the garment producer by mixing cotton and polyester.
Dyeing process
CVC fabric usually requires double part dyeing. Since this fabric has two types of yarn and the characteristics of the two types of yarn are different, this fabric has to be dyed in two steps while dyeing. The polyester part is the first dye at a temperature of 140˚C. Some colors also stick to the cotton part.
Then at a temperature of 80 degrees Celsius, the color of the cotton part is reduced. Cotton part dyeing is then done at a temperature of 98˚C-100˚C. Thus it takes about 18 hours to complete the whole process. If this type of fabric is not dyed double part separately, then the material gets a marl effect.
CVC fabric VS Polyester-Cotton fabric
Customers who purchase clothing on a regular basis are aware that specific shirts are labeled as polyester-cotton or cotton-polyester. When the order of the two terms reverse, "polyester-cotton" and "cotton-polyester" become two separate fabrics.
"Polyester-cotton" fabric has a polyester content of more than 60% and a cotton content of less than 40%, also known as TC; "cotton-polyester" fabric has a cotton content of more than 60% and a polyester content of 40%, also known as TC. Below, also known as CVC.