Are you familiar with serge fabric, or are you willing to know what is Serge Fabric? Serge fabric is a popular twill fabric with a smooth texture. This fabric has good durability and features moderate breathability. Serge fabric can manufacture from different materials, including wool, cotton, silk as well as other synthetic materials.
Since this fabric has excellent durability, it is used to manufacture military uniforms and coats as well. In this article, I'll discuss everything about serge fabric. I'll highlight all the key features of this popular twill fabric in detail. So, continue reading this article and get a clear idea about serge fabric.
Table Of Contents
What is Serge Fabric?
Serge fabric is a type of twill-weaved fabric that has ridges or diagonal lines on both sides. The weaving pattern of this fabric is much like denim fabric- reversible and steeply diagonal as well. Additionally, wool mixed with cotton, silk, rayon, or synthetic fibers in a range of weights can be used to make it.
Serge fabric is an excellently soft fabric that has good durability. This fabric has a distinctive weave that causes a pattern with diagonal ridges to appear in the fabric. It is renowned for being incredibly strong and tenacious. This fabric has a lengthy history of use in classic contexts like making suits as well as uniforms.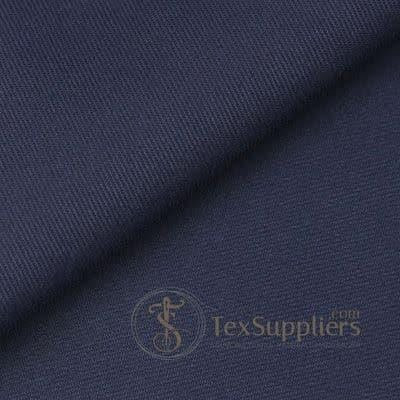 History
It appears that serge has a long history. Since the name "silken" is taken from the Greek serikos, the cloth was likely imported to Europe from China. People began wearing serge around the eighth century CE, but the wealthy were the primary consumers of the material.
Another kind was created by Europeans using wool, having production by the 1500s being concentrated in France and often used top-notch English wool. Wool serge is great for uniforms and suits, and it can be made in both light and heavy weights to accommodate different climates.
It is a very flexible, durable fabric that often handles crumpling and pressing quite well. These features make it practical for prolonged usage. Whenever a suit is well-cut, the fabric also drapes beautifully, thereby enhancing the wearer's form.
What is Serge Fabric Made of?
With such a two-up as well as two-down weaving, serge is a sort of twill fabric having diagonal ridges or patterns on both sides. Historically, wool or worsted was used to create this cloth. You can also use silk, cotton, viscose, synthetic fibers, or mixtures of these.
Properties
| | |
| --- | --- |
| Fabric Name | Serge Fabric |
| Fabric Materials | Silk, Wool, and Cotton |
| Fabric Durability | Highly Durable |
| Fabric Drapeability | Excellent |
| Fabric Breathability | Moderate |
| | Medium |
| Moisture-wicking Capabilities | Variable |
| Fabric Stretchability | Low |
| Fabric Texture | Smooth |
| Fabric Care | Machine Washable |
| Used in | Lining, Military grade uniforms, Coats, and Suits |
Characteristics of Serge Fabric
Serge fabric is a special kind of twill fabric. This fabric comes with several exclusive features that make them one of the best twill fabrics in the textile industry. Let's take a look at the features or characteristics of Serge Fabric.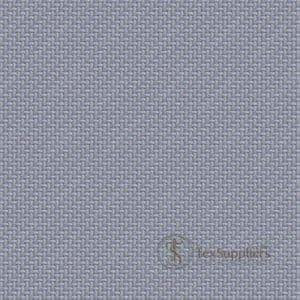 Excellent Durability
Durability is one of the most notable features of each and every type of fabric. So, it would be best if you considered the overall durability of fabric before investing in a piece of new fabric. Fortunately, Serge fabric comes with excellent durability features.
Yes! Serge Fabric has excellent durability that makes it last longer. The overall durability of this fabric depends on the materials that are used to manufacture this twill fabric. Since this fabric is made of silk and wool, both these two fibers have excellent durability.
Good Enough Resilience
Resilience is the capacity of a substance to return to its initial dimensions once the strain that produced the deformation has been relieved. Measurement of elastic reversibility may also be used to quantify resilience. Resilience is one of the notable features of serge twill fabric.
Due to its resilience, this fabric offers only slight resistance to deforming forces and bounces back after release, generating only shallow creases that eventually go away. The rates of strain apply to textile structures like garment textiles. In the meantime, there is a precise rest interval between cycles or sequences of processes, and garments are not worn continually.
Smooth Texture
The structure of interlaced textiles or threads that create a textile fabric is what gives clothing its textures. A garment's texture is immediately discernible by touch and depends on the visual and tactile characteristics of its surface. Serge Fabric has a ribbed and smooth texture. Although the cloth is not brushed for added softness, it is wonderfully smooth. It is so smooth that touching it feels chilly.
Good Drape
The manner a fabric hangs from its own weight is referred to as the drape. From an aesthetic perspective, fabric drapeability is crucial. Serge fabric features excellent drape ability. That describes this fabric drapes and moves excellently while effortlessly skimming the body. It adheres to any surface when applied over a human part or other items, revealing the shape of what is beneath.
Applications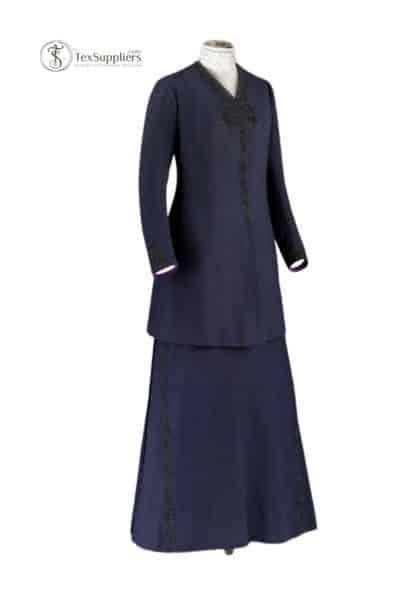 Serge Fabric is not a popular choice for manufacturing dresses. This fabric is mainly used to line the garments. However, since this fabric has excellent durability as well as is moderately breathable, serge is used to manufacture military uniforms. Due to its smooth texture, this fabric is also used to manufacture suits as well as trench coats.