Did you noticed ever that, a simple piece of fabric is used in the jacket's outer layer. It provides functionality such as strength, water, and air resistance to your jacket. But you don't know about the material yet! That's the shell fabric. In this article, we will know about what is shell fabric? in detail.
What is shell fabric?
The shell fabric is a piece of fabric used in the outer layer of warm clothes. Usually the outer layer of an enclosed jacket, but it may also be the outer layer of a single-layer outer jacket or shirt.
Today's training gear includes wind shirts, caps, and trousers made of shell materials, in this case, Taslan. The most serious and most satisfying peculiarities of a shell fabric are breathability and water resistance, which are achieved by the fabric using either a coating or membrane.
A shell layer is typically used only in windy and wet weather because it limits the breathability of a clothing system to an extent; the shell layer is often the most minor breathable component of a layered clothing system. When it comes to fabrics with specific properties, they must make of waterproof or water-resistant fabric.
What is shell fabric made of?
The shell fabric is made of a combination of polyester or nylon, aramid, PBI, or a compatible blend is woven face fabric. It is backed by lightweight, high loft, knit constructions. The shell fabric has an inside membrane intended to allow air through the fabric meanwhile protect the wearer from water.
Classifications of Shell Fabric
1. Soft Shell Fabric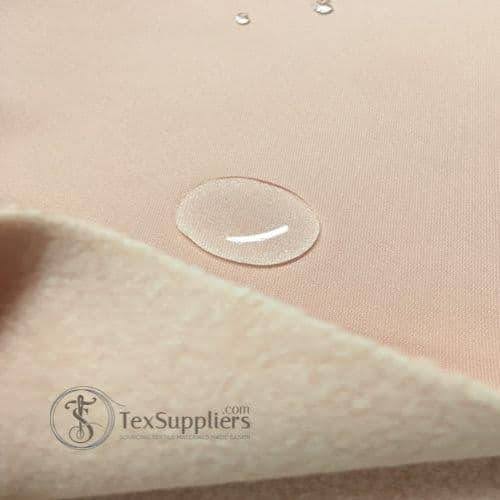 In all but the most extreme weather conditions, Soft Shells use sophisticated stretch woven materials with layered solid weaves and durable water repellent treatments to protect against wind, rain, and snow. Soft shells have both insulation and weather protection and can think of as a cross between fleece mid-layers and hard shells.
2. Hard Shell Fabric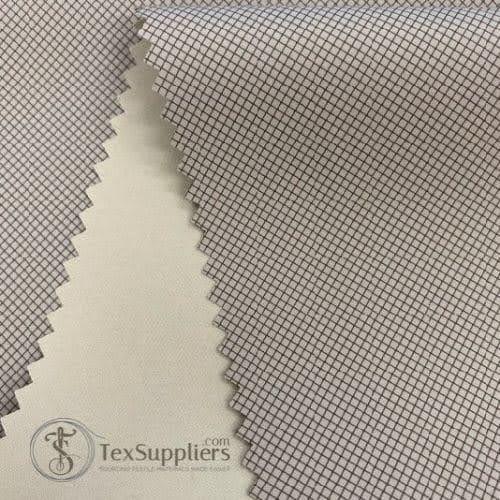 To make hard shells, a piece of tightly woven shell cloth is laminated to a waterproof and breathable membrane like Gore-Tex fabric or eVent fabric, or covered with a waterproof and breathable microporous coating. It's worth noting, though, that there's no such thing as a waterproof fabric that's also wholly breathable; there's always a trade-off between water resistance and breathability.
There is a deep article about Softshell vs Hardshell jacket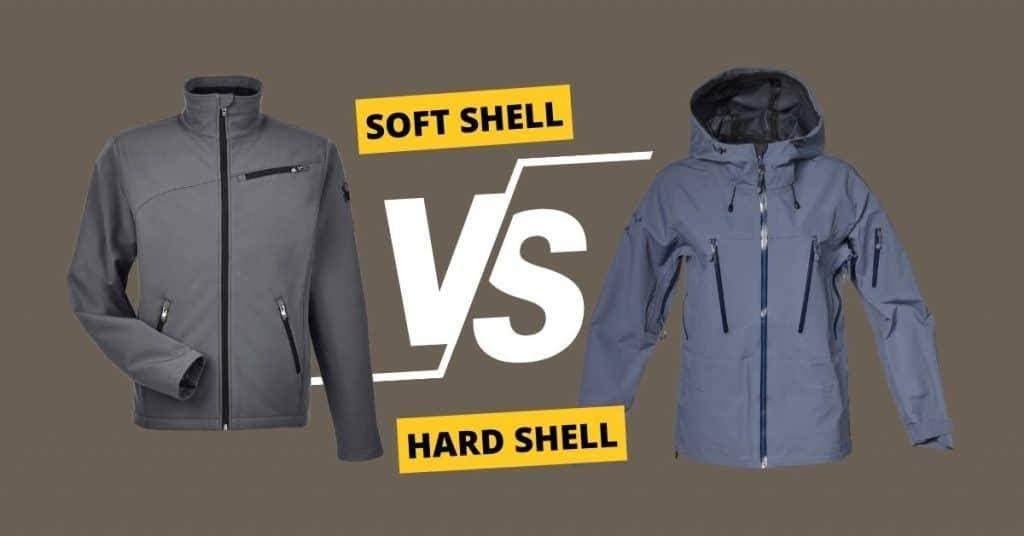 3. Insulated Shells
The overall characteristic of a hard shell or soft shell is shell fabric which is an insulating garment that uses hard shell or soft shell technology for weather protection. This shell combines hard shell and soft shell materials with synthetic or down insulation.
Characteristic of Shell fabric
The essential characteristics of each shell are listed below. Please keep in mind that some of these features are highly dependent on the garment and its fabric.
| | | | |
| --- | --- | --- | --- |
| Characteristic | Soft Shells | Hard Shells | Insulated Shells |
| Rain protection | Light rain for a short time | Moderate to heavy rainfall over a long period of time | Varies |
| Breathability | Good Enough | Decent | Varies |
| Wind Protection | Good | Excellent | Varies |
| Insulation | Fleece | None | Synthetic or Down |
| Comfort | Excellent | Decent | Excellent |
| Weight | Moderate | Low | Heavy |
| Comfort | Excellent | Decent | Excellent |
| Best For | Short Term trips in windy conditions, Done-in-a-day trips in the snow. | Multi-day hiking, Hiking in heavy rain, Lightweight hiking. | Hiking in very Rainy/cold and windy/Snowy weather. |
Table: Difference between Soft Shells vs Hard Shells vs Insulated Shells
Technical shell and Non-Technical Shell
Tex Suppliers have been getting a lot of questions over the past few months about shells. What is the technical shell? What is a non-technical shell? What kind of shell fabric should I use? I want to make my kids some muddy buddies and pull-on pants for playing in puddles. Or I want to make something for myself, and I'm going to be hiking or doing something that's highly aerobic, and there's a lot of sweating. So I thought I'd take you through some of the shells we carry and explain those technologies to you.
So first of all, most shells are made from either Polyester or nylon.
Polyester tends to be more water-repellent, just by its nature. That's even before putting any durable water repellent additive or treatment on it. It is also a little more wrinkle resistant, just generally. But nylon is a little more tenacious or stronger. So sometimes you choose something with nylon just because you will use it under harsher conditions. There's always an exception to the rule because if you have nylon that's very, very thin, a polyester. A shell that is a higher GSM is probably going to outlast that thin nylon shell.
Classification of a shell is non-technical; what it means is that.
It's not laminated. It's been treated with water repellent.
Mist Shell:
The first one is one of the lightest shells that we have, and it's called mist. Now every shell we've got is water repellent. If I throw water on any of these, you'll see it. That offer, Pete, so that's not even a question here. So Mist shell is only 50-52 grams per square meter, so it's very lightweight.
Aerospace tech Shell:
Now Aerospace tech is Polyester, whereas the mist is nylon. They're slightly different weights and entirely different compositions, one being Polyester and one being nylon.
Zen Shell:
Zen shell is another polyester. It's substantially heavier than mist or aerospace tech. It's 130-136 GSM. It has less wrinkle or resistant or wrinkle resistance. This Zen shell can lose those wrinkles with just a little smoothing, which is an excellent and reasonably durable feature.
Ripstop nylon is now ripstop. The ripstop nylon that we have is very water-repellent. It has a DWR which means durable water repellent finish, as do all the other non-technical shells.
It's very wind resistant. It is 60-64 GSM. It's not super, super heavy. Nylon tends to be a little noisier than Polyester, so it's still an excellent garment for practice or kids.
Nylon taffeta HT:
Nylon taffeta HT, which means high tenacity. It is nylon with a coating, which is essential to understand.
What is the difference between fabrics that have laminates and coatings?
Think about laminate as a wallpaper glued on a wall and a coating as a thin coat of paint on a wall. So when it's got a coating on it, the coating is there to give durability to it and add windproofs, and usually, fabrics that Have a layer generally Need to be lined or should be lined for more comfort. Although you know, that's the great thing about sewing.
Nike shell:
It's highly water-repellent. It's windproof. And it potentially has either a coating or a laminate. And just put it in the non-technical, but it's a super good lightweight 90 GSM shell. It can be used for a lot of different things.
High vent DT:
It is also from Nike, and it's a mini-ripstop. It has a laminate on the back, which is like the wallpaper. This isn't a coating. This has been laminated right on there. Laminates are preferable as far as performance and breathability. That doesn't mean that coatings aren't breathable.
And two-layer laminate means that the laminate is glued to the Powder fabric. Usually, they're a little bit quieter. It helps to get a little more breathability and performance out of those. Mostly two-layer laminates are lined. It is ridiculously light. It's only 60 GSM which maybe have a mesh lining inside of them,
Hybrid DT:
It is considered to be a 2 1/2-layered laminate. It has laminated on top of the water-repellent nylon.
Polar tech styles:
It is a laminate that feels nicer against the body, so it doesn't require lining because of that coating. On top of the laminate does feel smooth and comfortable against the lining, and they can have all kinds of features in these coatings.
Some of the last layers they put on are reflective and heat reflective; moving over to the next pile, this is maroon and our aluminum back shell. Again this is a 1/2 layer shell in this aluminum that reflects on the heat, and we've got that in three colors.
3-layer technical shells, NEO shell:
Polartec Neo shell, Polar tech also has two-layer and three-layer laminates. So this one here is called rain Storm. It's 100% nylon ripstop. It does have that two-layer laminate on the back it looks. And feels very similar to the Nike High Vent. But what we know about polar tech fabrics is that they tend to outperform many other materials.
This one is Polartec Neo shell, 100% nylon. This has some stretch to it. Another polar tech fabric is called PowerShell Pro, and one of the things.
The difference between Neo Shell and PowerShell Pro is the membrane you can't see. A PowerShell pro tends to be even more breathable, which is hard to believe because Neo shell is twice as breathable as Vortex, and Neo Shell tends to be more waterproof. And one thing I just wanted to say about.
The functionality of Shell Fabric
A. Rain-resistant clothing:
It is essential to remain dry when mountaineering to avoid losing body heat. Since the thermal conductivity of water is much more excellent than the thermal conductivity of air, as your clothes get wet in water, your body heat travels to them much faster.
This causes rapid cooling of the body, which is inconvenient at best but potentially harmful in cold weather. The shell layer blocks water/rain while allowing the worn layers to breathe well enough to keep you dry rather than wet from sweat clinging to your body.
B. Wind and weather safety:
Clothing keeps you warm by keeping the air that has been warmed by your body between its fibers. Wind obstructs this mechanism significantly, increasing the loss of body heat. As a result, it's critical that a shell layer traps the air until it reaches the layers under it.
Any mid-layers provide simple wind cover, but extremely windy conditions necessitate a more effective alternative, which can only be provided by a shell layer.
C. Managing moisture:
Moisture generated from the body should be able to evaporate from the outside so that your clothes do not get wet and can cause conductive heat loss. Shell fabric lining enables moisture to escape from the outside because your clothing layers (including the shell layer) offer to breathe.
Applications of Shell Fabric:
Outdoor clothing: Bespoke Smocks, Trekking, Mountaineering clothing

High-performance thermal protective clothing: Fire Fighter Suit

Industrial Thermal Suit.

Training Tops, Jackets, Pants

Rain jacket or kids' muddy buddies